Please note:
This is an unofficial mirror for archival purposes.
A web page as brilliant as this, from the golden age of stupid pages, deserves to be treasured.
And now, without further ado...



Mark Eats AOL
NEW AND IMPROVED!
---
There comes a time in a young man's life when he realizes that his days of childhood innocence and complacency are over, when he realizes that all of the years ahead of him are dedicated to one thing. Some choose computers, others music, and yet others waste the rest of their days vacillating between several goals, all the time uncertain about the direction of their life. For me, my inspiration came early, when a bright new AOL disk arrived in the mail, proclaiming "Free! Easy! Fun!". Upon the receipt of approximately 20 more of these disks, I developed an intense hatred for those mailings and resolved to counter AOL's stupid marketing with something even stupider: Mark Eats AOL, a moving pictorial essay on one person's struggle against a multi-billion dollar corporation. Regard theses pages not in jest, for they are the fruition of my 16 long years of life, the peak of my momentous struggle against tyranny.
Mark's Butt Eats AOL
AOL 2.7 Disk
AOL 3.0 Disk
AOL 2.0 White Disk
AOL 2.0 Black Disk
AOL 3.0 CD-ROM
As seen on TV, the Mach5 Software page.
Questions? Comments? Just bored? Write to mrosen@peganet.com
Are you rabid or otherwise similarly afflicted? If so, vent yourself on: Ash, Sarah Kalemaris, and Bokkon.
This page has been visited

times since 09/21/96.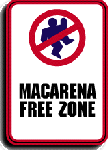 This page formerly hosted by GeoCities